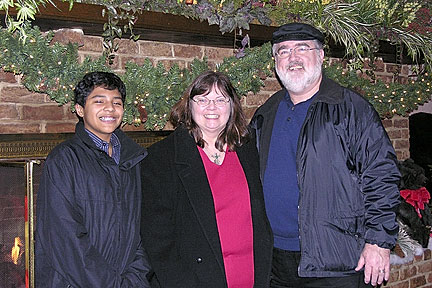 Daniel, Janet & Jack -

Jack's 61st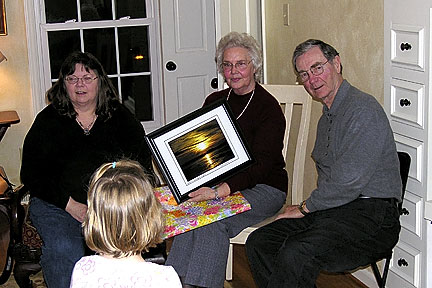 Janet, Nora & Bill - Nora's Birthday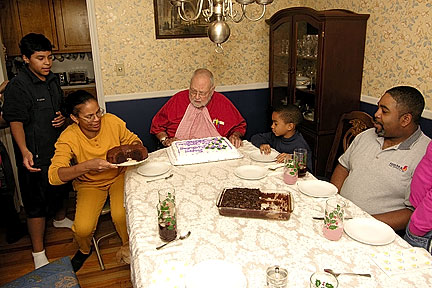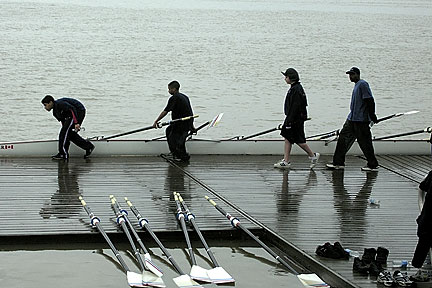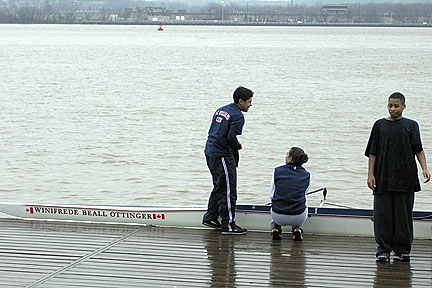 Daniel's Crew Season - TC Williams Boathouse, Potomac River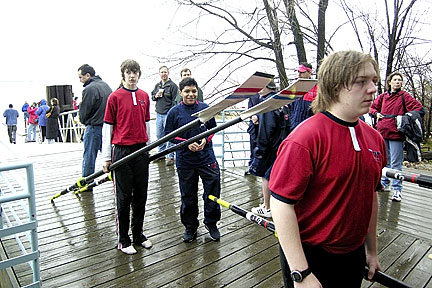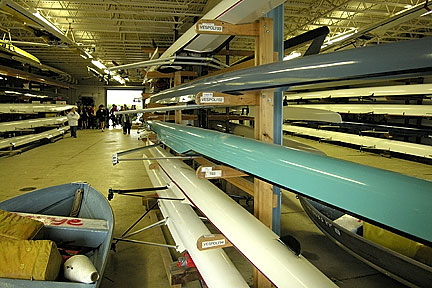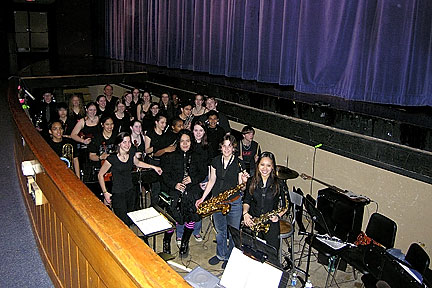 Daniel played in the Pit for TC Williams' Guys & Dolls . . . and rowed earlier that day at St. Andrews, Delaware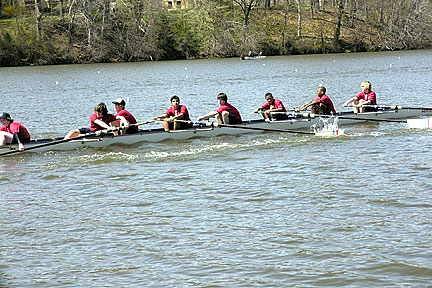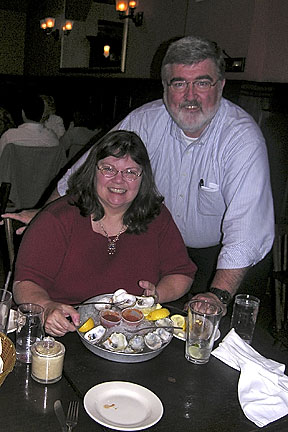 Janet & Jack ate the best crab imperial they've ever had in the Samsom Street Oyster House in Philadelphia for Daniel's Stotesbury Regatta (don't worry - yes, they are oysters in the picture, and they were fabulous too!)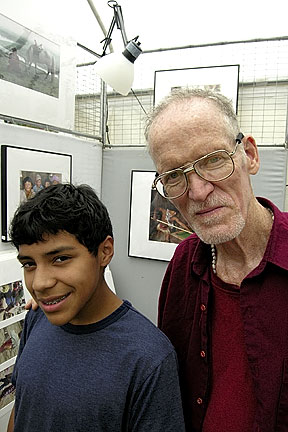 Daniel & Jim - Jim & Jack went to law school together, Jack's an administrator and Jim's a professional photographer!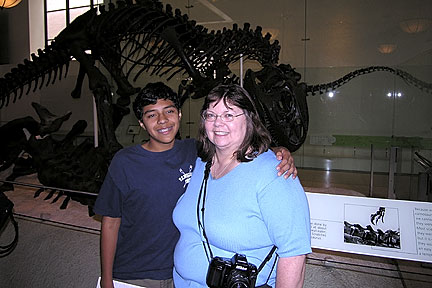 . . . and yet another NYC trip (7 in 2 years!)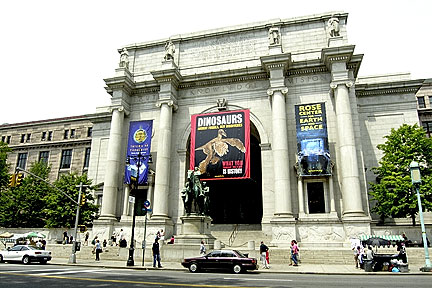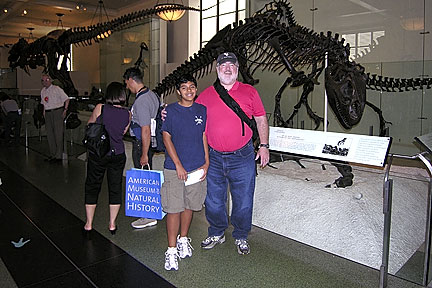 American Museum of Natural History, NYC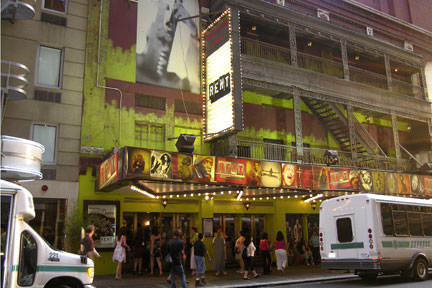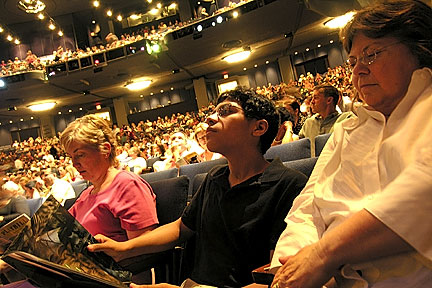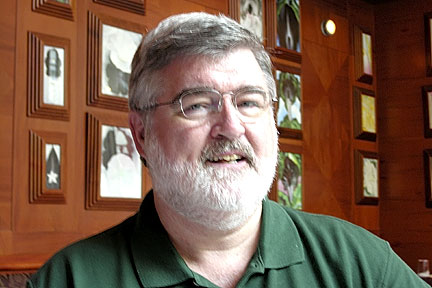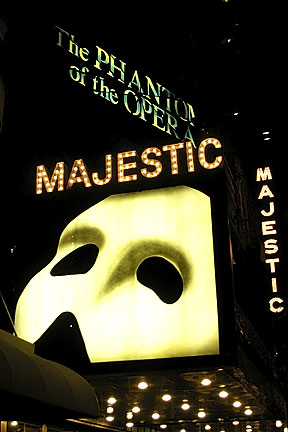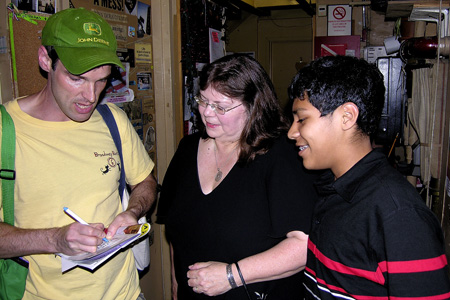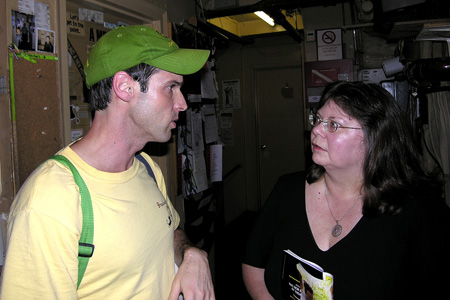 Daniel & Janet watching Wicked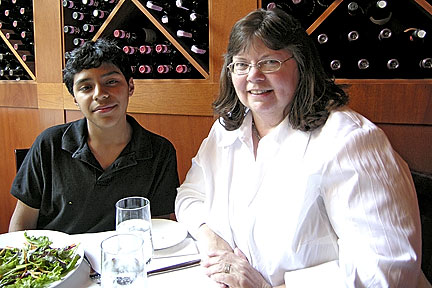 Jack                                                               Daniel & Janet

after watching Wicked went next door to the Azalea Restaurant where Daniel got Glenda the Good Witch's autograph

Our all-time favorite musical!

The guy in the John Deere cap is Hugh Panero, who has played the Phantom the 7 times Janet's seen it.  Janet arranged for us to get back stage, where she discussed Hugh's future plans and got his autograph.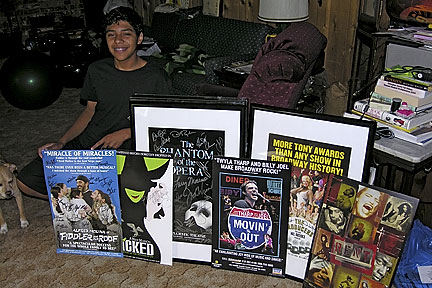 Daniel collects posters, most of them signed, from the musicals we've seen in NYC.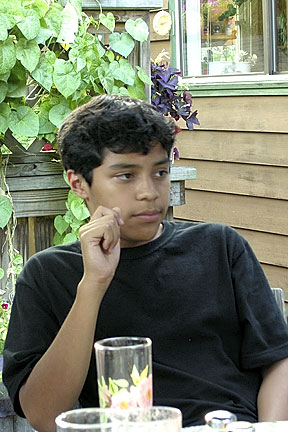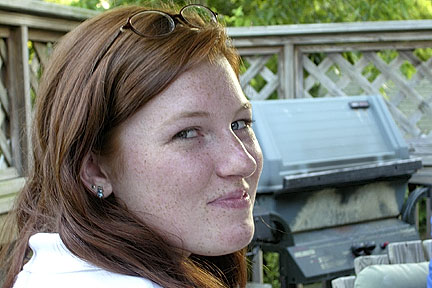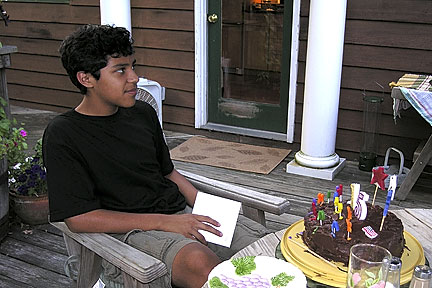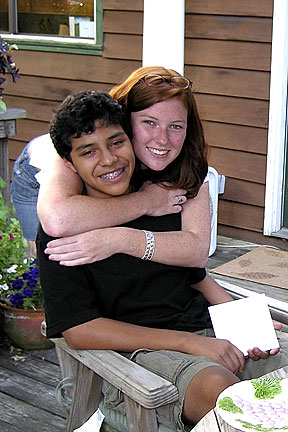 Daniel's 15th birthday at Frank & Glenda's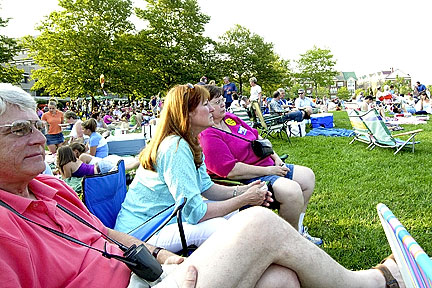 Frank, Glenda & Janet at the Alexandria Birthday celebration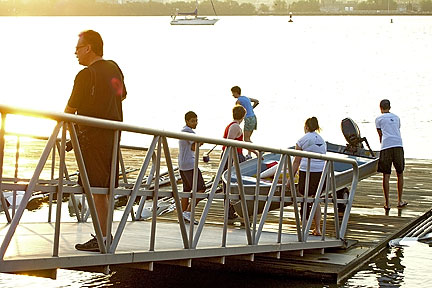 Daniel help put the launch in the Potomac before his seven am heat at the end of this summer's crew session.  His scull (4 seats, 2 paddles each) won the heat by two boat's length.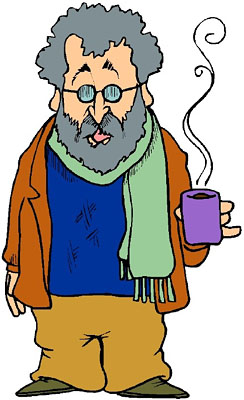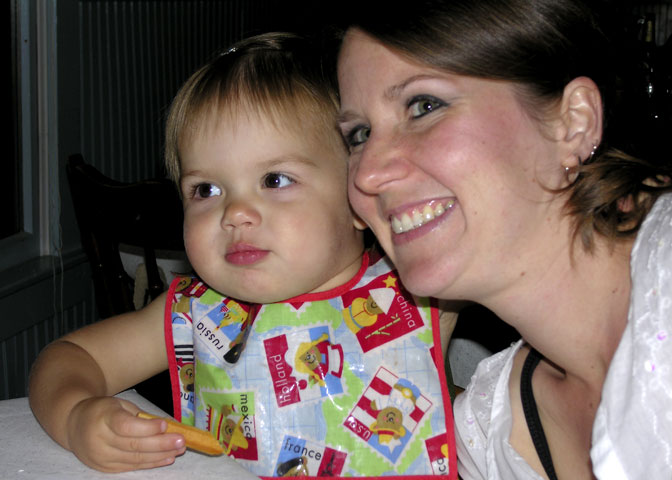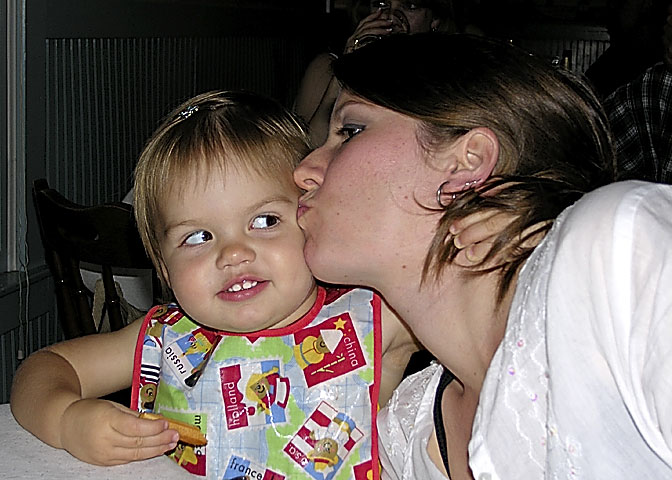 We met Mike, Donna & Reina at Chincoteague for Janet's birthday and Mike & Donna's anniversary.  Reina is getting so big!  She's now a little girl, not a baby any longer.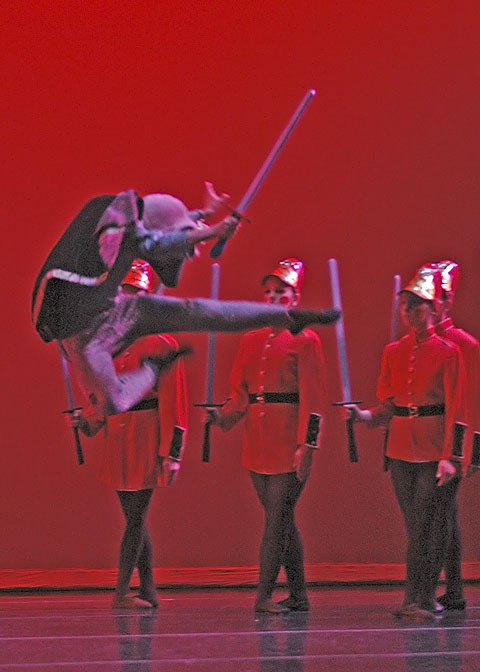 Daniel performed in the Arlington Center for Dance's Nutcracker in December.  He had three parts:  a young man in the party scene, a baker in the land of the sweets, and the mean, bad old Mouse King.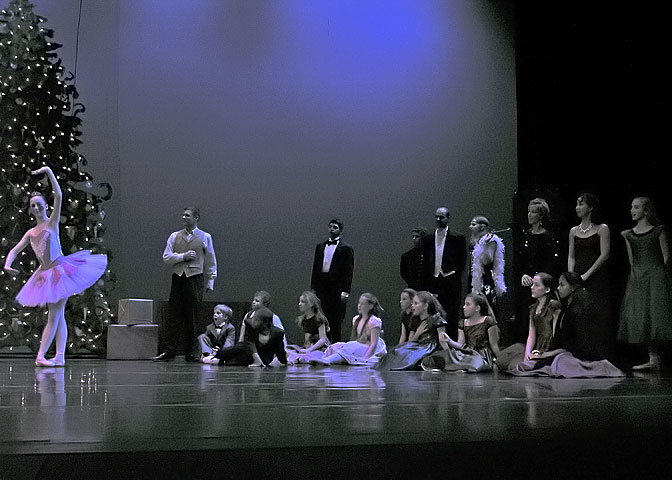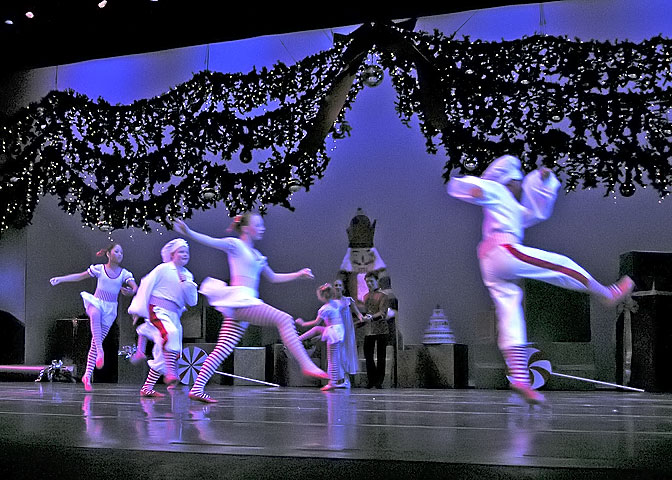 Daniel's in the middle as a young adult in the party scene.

Daniel is a baker in the land of the sweets.  That's him on the right.

Daniel was a fabulous Mouse King, even though he was eventually slain by the Nutcracker Prince.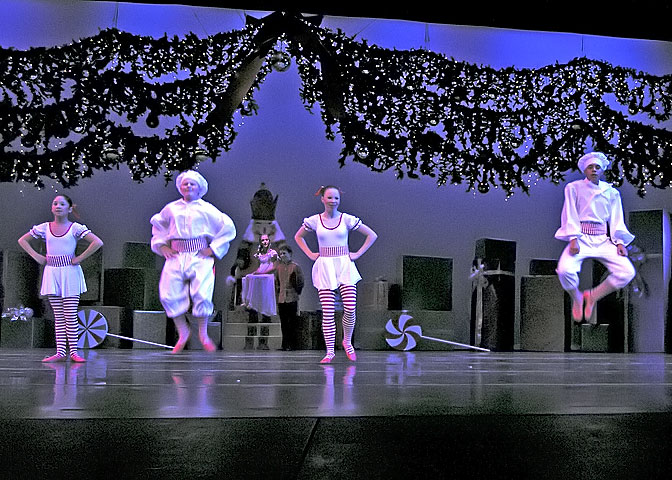 This photo courtesy of Ruth Judson, an adult dancer at the Arlington Center for Dance and photographer.